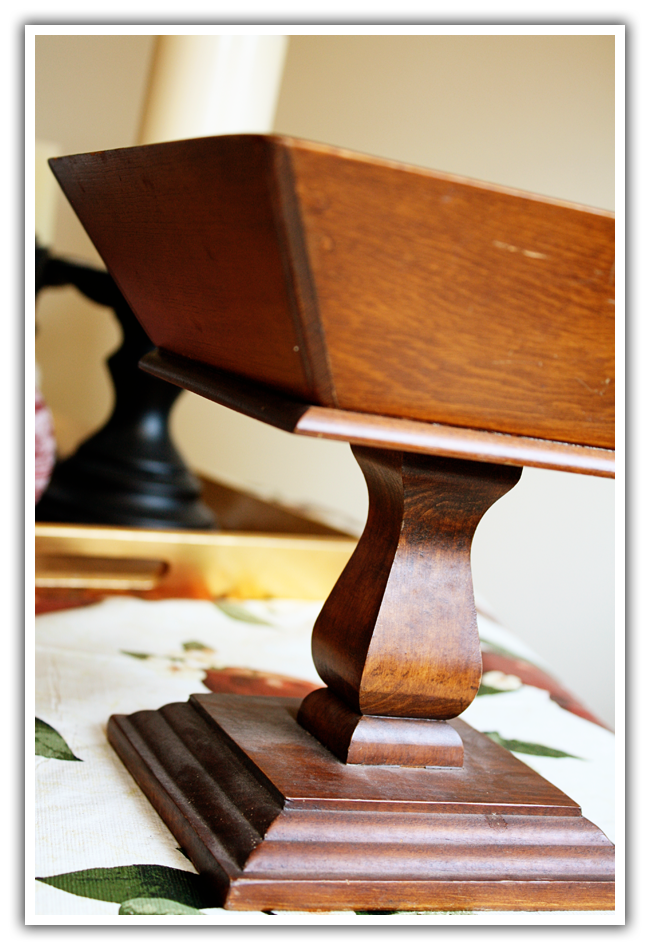 This is what I did during
conference
yesterday.  Remember my recent obsession of all things pedestalled?  Well, I found this fabulous wooden bowl at The Salvation Army and just knew I could make it divine.  So, I called the wonderful
Madame Mindy
- because she is a Shabby Chic Goddess (and all things French Country Guru) - and got the steps for painting Shabby Chic.  And so here I am to pass them on to you!
First, rough up your surface by sanding it with some rough sandpaper.  You want to do this so that your paint with sick better.  When you're done sanding, be sure and clean the surface thoroughly.  You don't want any dust or dirt on there when you start painting.
Next, use a candle to rub down all the edges, corners and high spots - pretty much anywhere you want to sand the paint off at the end for that distressed look.  Using the wax makes the paint come off much easier and it looks better.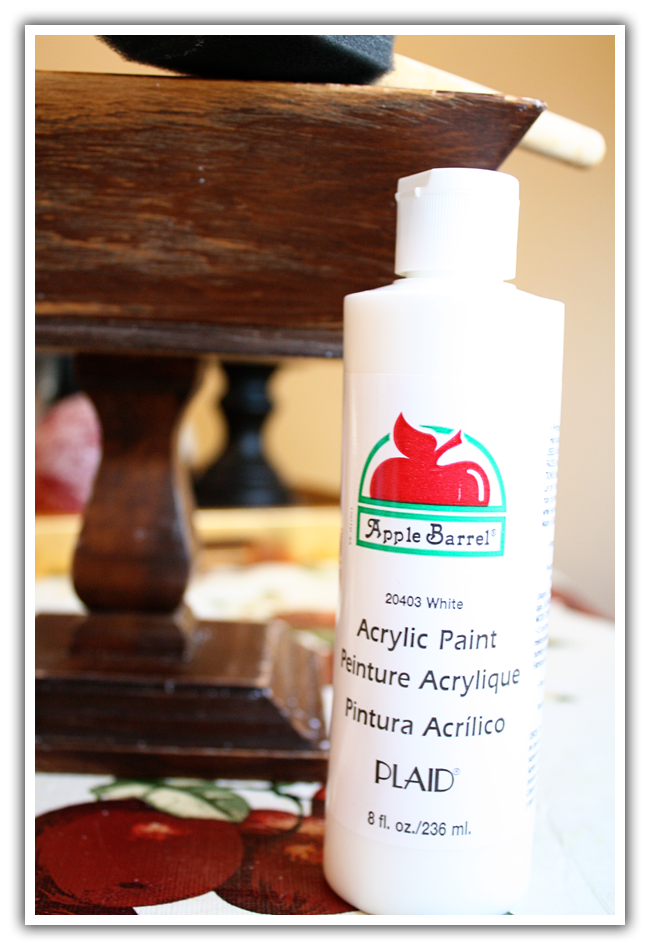 Now pick your color and being painting.  Personally, I think whites work best with the Shabby Chic look.  Wether you are brushing on your paint, or spraying it on, you will need more than one coat.  For this project, I used 3 coats, brushed on.  When spraying, remember not so spray too much on at once, otherwise you will get drips.  Yuck.
The first two coats were put on with a slightly damp sponge brush.  Before the last coat, use a fine grain sandpaper to even out the paint (make sure the paint is dry first!).  For the last coat, I used a slightly damp wide, fine bristle brush.  If you find you are leaving brush strokes, get your brush a little more wet.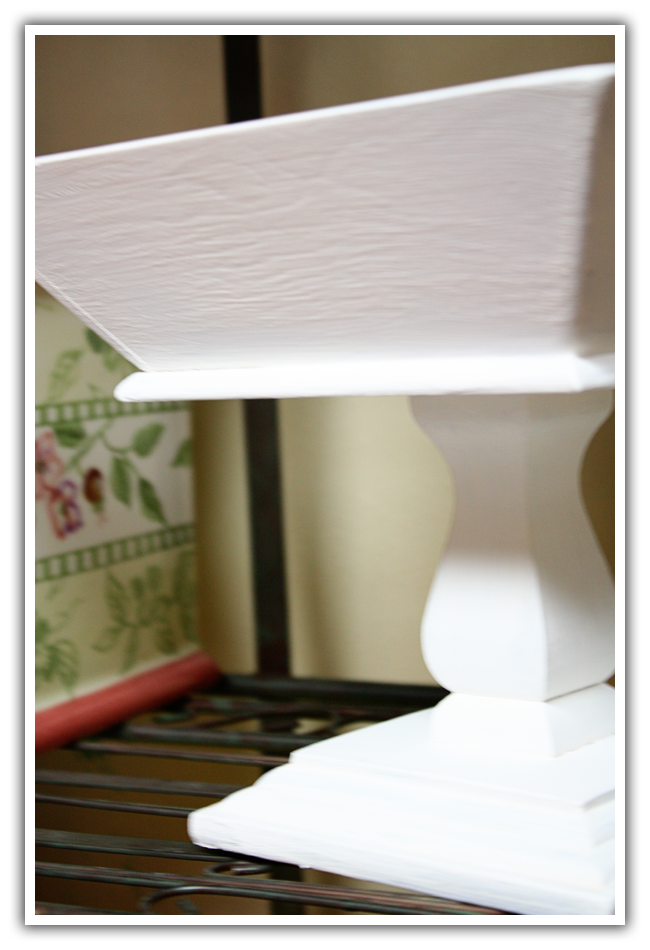 Now sit and wait for it to dry.  If it's particularly cold in your house, or humid you may want to heat your oven up to the very lowest temperature and then turn it off and open it up to release a some of the heat and, if your project is small enough, you can put it in there.  You don't want your oven to much higher than 100F otherwise your paint will blister and your wood may buckle and crack.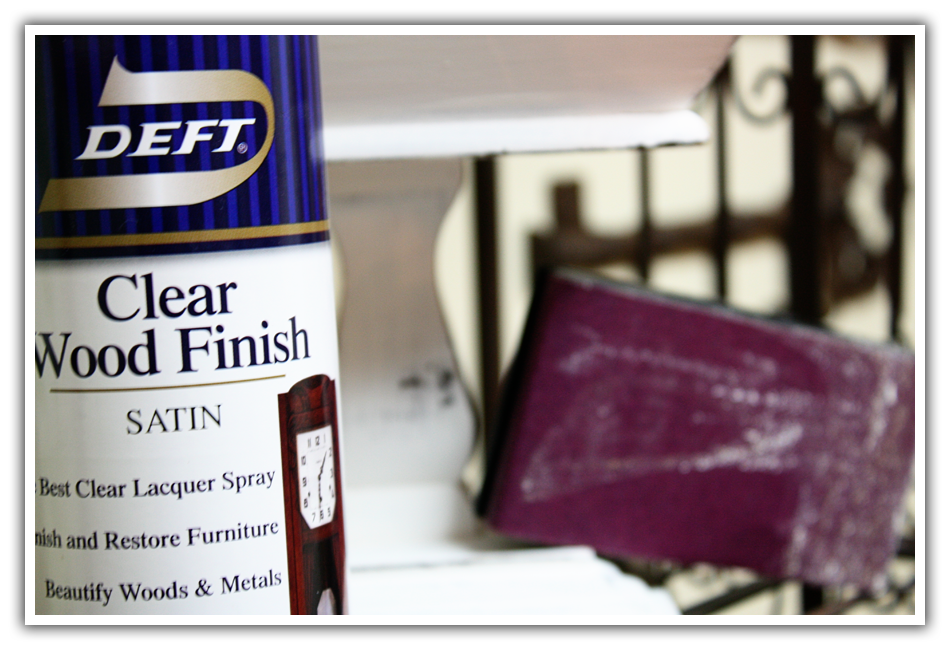 After your paint is all dry, use a medium grit sandpaper and remove the paint from the edges, corners, high places, and anywhere else you remember putting the candle wax.  You can run the sandpaper lightly over the whole thing and because of the wax, it will only come off where the wax is.
Then, use a clear lacquer to seal the project.  You will most likely need more than one coat of this also.  The directions on the bottle will be more specific.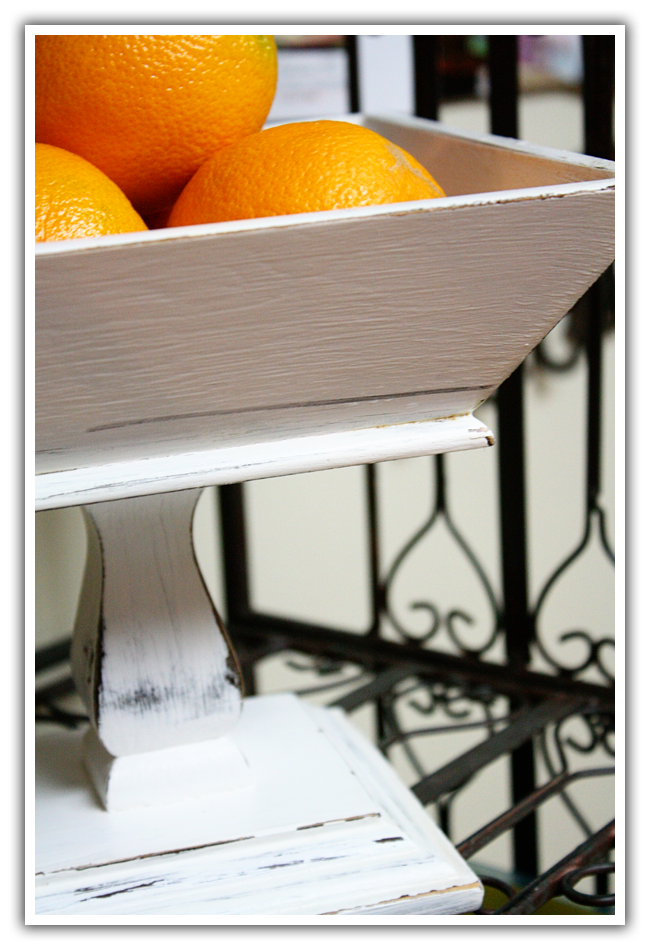 Then put it in a prominent place and put something colorful in it to display and adore. 
Oh man, I really really love this bowl.  It's one of those things that just makes me happy!