Hopping down the bunny trail....
Love that song - especially when the little bunnies sang it in that old Toy's R' Us commercial.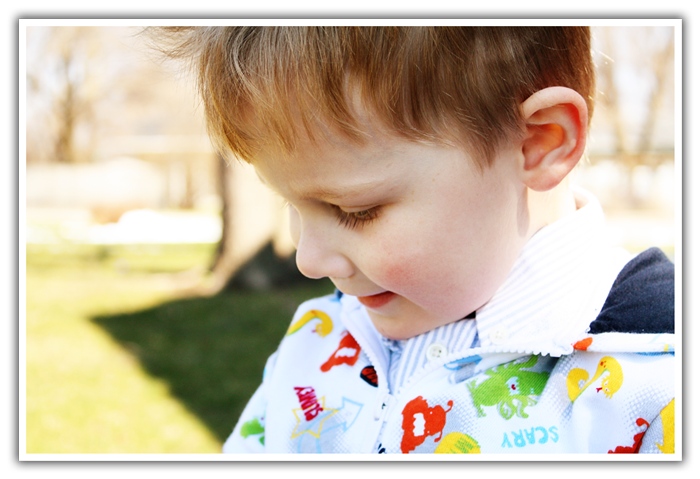 Our Easter celebrations began on Wednesday at playgroup with an Easter egg hunt. Elijah went down for his nap right before it began and Randal was home that morning, so Israel and I got to have a little Mama and Israel date. It was fun.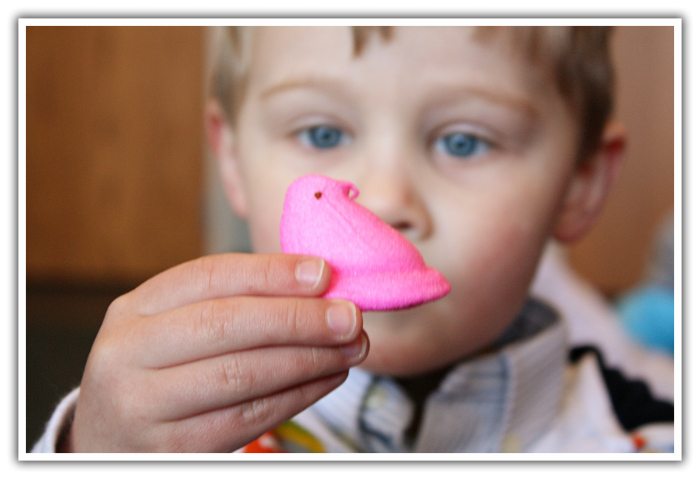 He especially liked the Peeps. I don't care for them much, but they are just so pretty.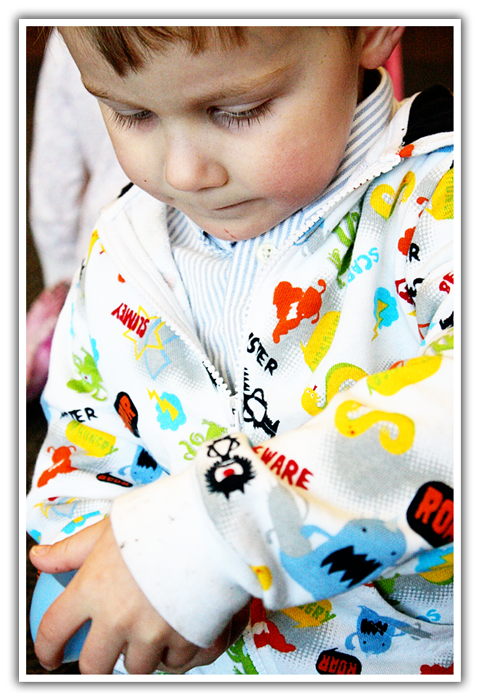 And by the way, isn't that hoodie the best?
Then on Saturday, I did another egg hunt for him in our backyard. See that little purse like thingy? It's a Harley Davidson tin on a strap and Israel has been carrying it around a lot and either calling himself Indiana Jones or Spiderman.
Then this morning I started with a bagel and lox. Ironic that I would have a kosher meal on Easter morning? A little. But it was pretty good. Yeah, I totally tried out lox because Pioneer Woman blogged about her first experience with it. Pioneer Woman is to me as Oprah is to the rest of womankind.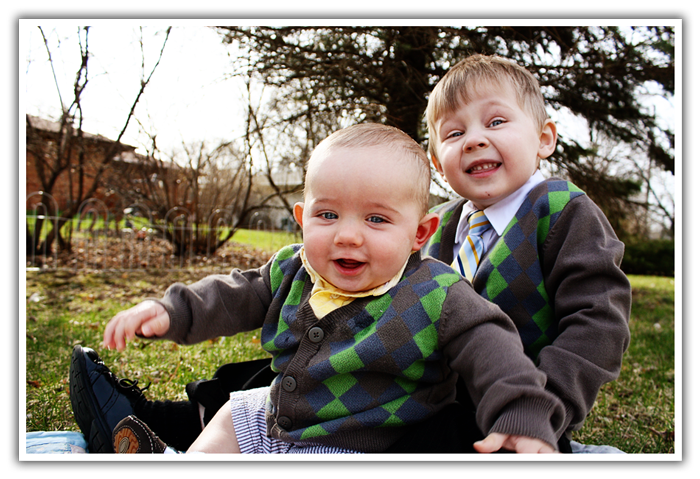 And guess what? I had the boys ready early enough this morning that I could get some pictures in before church! I was quite proud of that this morning. And plus they look so cute!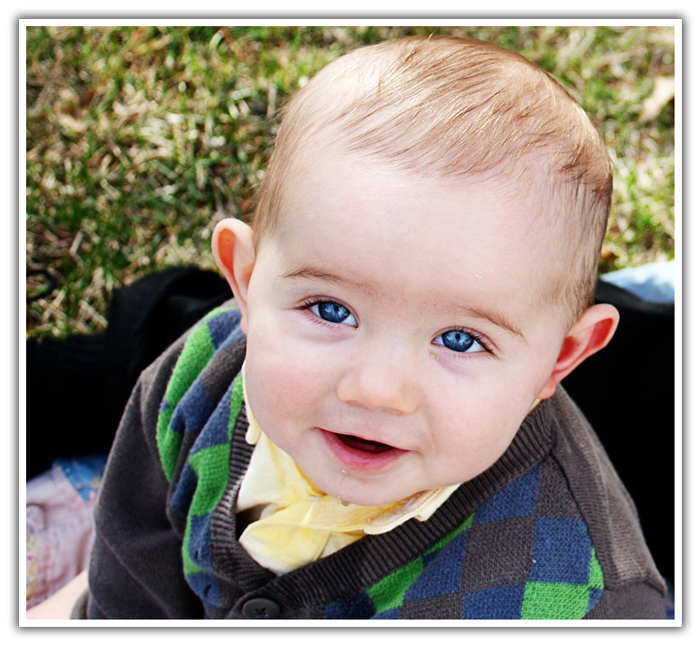 Seeing pictures like this make me smile. Not only because this little guy is just so dang cute and sweet, and happy, and... well, also because my camera just inspires me. Pretty sure it's been one of the best investments I've made in the last year.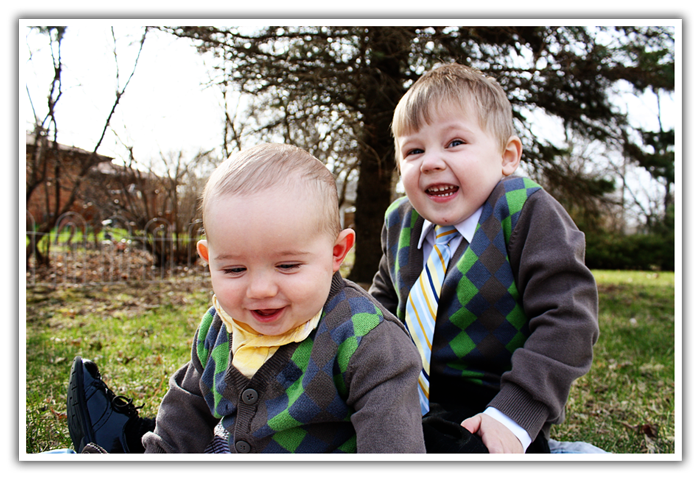 Look at Israel, he is such a ham. Speaking of ham...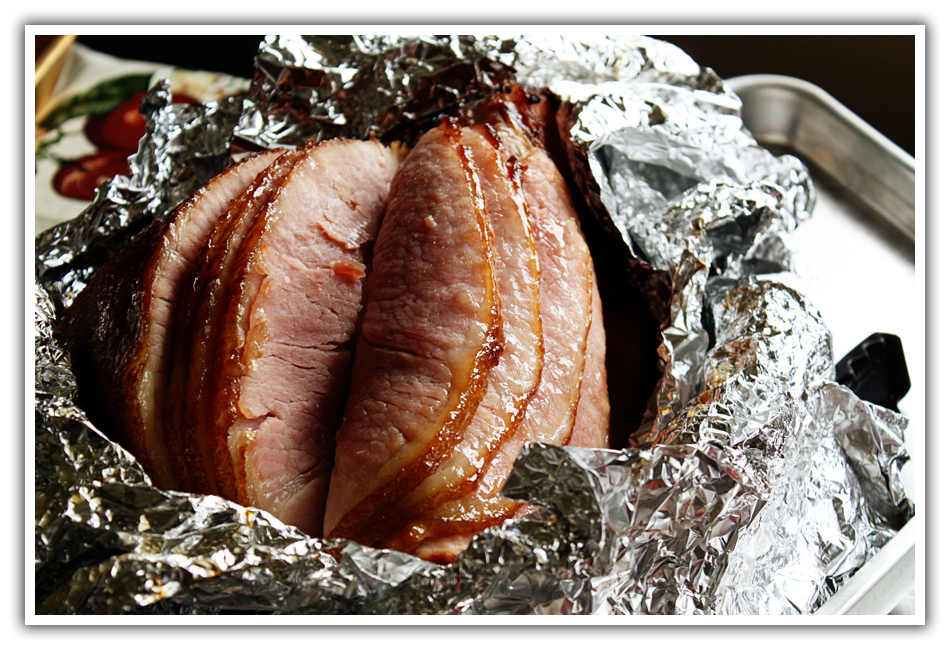 My first ham. Yeah, we ate like 2 1/2 pieces. You can freeze ham, right?
And finally, my favorite food from Easter dinner. Potato salad made so colorful and pretty because I die the eggs after I peel them. Seriously, I look forward to this every year.
It's been a fun Easter also because we have been able to explain to Israel what Easter is really about AND he understands it. On Monday, I went to the Christian Bookstore on Main Street and got Resurrection Eggs which we used for FHE that night. I think that was the best way to start Easter celebrations, that way Israel's first interaction with filled Easter eggs were all about Jesus and His resurrection. He's been asking to play with them and "learn about Jesus" everyday since then. It makes me pretty happy. He's such a good boy.
Anyhow, I hope you all had a marvelous Easter filled with family, food, and reflections on our Savior and His resurrection.