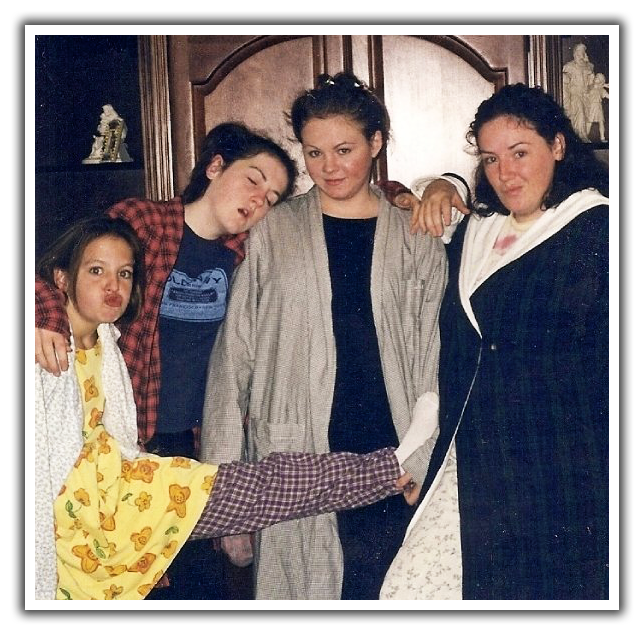 I really love
my church
.  Twice a year, we receive counsel and instruction from our general leaders.  And while you can go to a church to watch the broadcast which originates in Salt Lake City, it is also broadcast on local channels in some cities and states, BYU channel, and the Internet.  I am positive that one of the most Celestial things here on Earth is being able to "go to" church in your own home - in pajamas.  It just makes me so incredible happy.  
(By the way,a the picture is of my sisters and I one year when my mom told us we should wear a dress to watch Conference.  So, we put dresses on over our pajamas and under our robes.)

PS - You can watch sessions on Conference or download audio files of it
here
.
And on a side note, look what we woke up to this morning: