When you haven't seen it in 5 months.  We've been getting rain the last few days and it's encouraged the green grass to start shooting up.  I don't think grass has ever looked so inviting.  Israel was in Heaven - obviously.
I could hardly get him to stand still for a picture.  But that's how he's been lately, just going, going, going.  Crazy kid.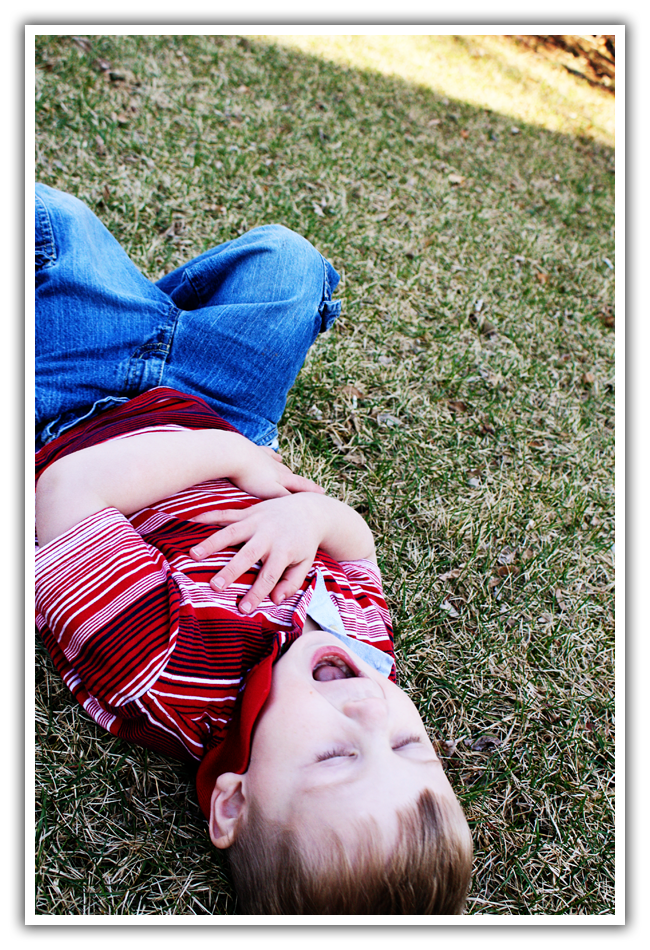 I love this picture.  The way he's holding his tummy is just so cute.  It's so strange to see his personality come out more and more.  And for him to talk so much.  And that I can understand him.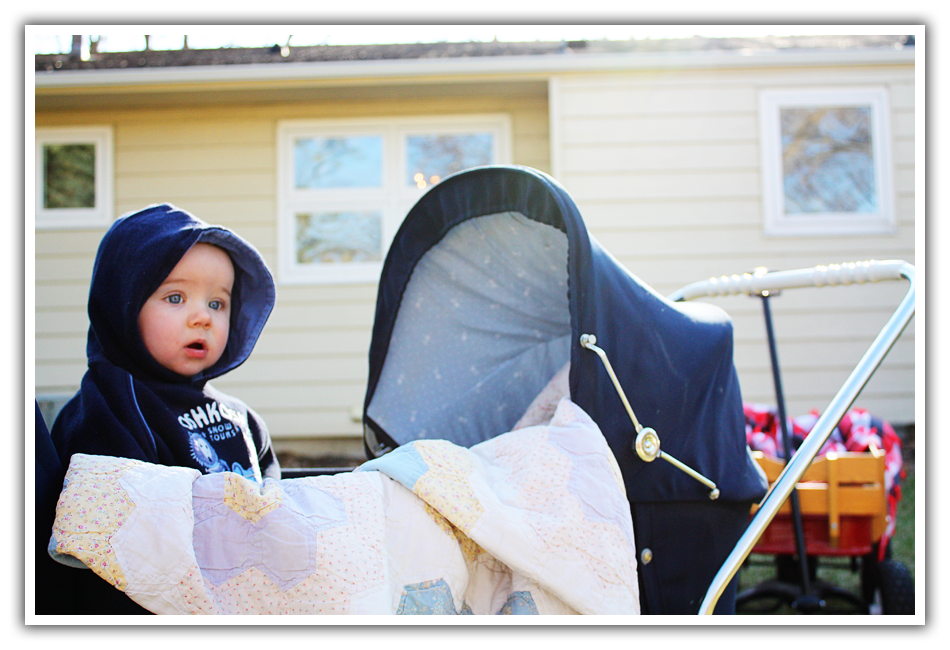 I bought this vintage English pram - or Swiss, Emaljunga anyone?  Anyway, I bought it a couple of years ago at a garage sale.  There was this one, which is a double one, and also a single one.  I keep kicking myself that I didn't buy the single one.  It would be so great for photography, but then it occured to me, I could just do some creative framing and you wouldn't even know it was a double, and then it's like I've got two vintage English strollers - one a pram and one for bigger kids.  So we had some fun with it.  I just love it's look!  And I love this old quilt.  Chantal has the matching one and she told me recently that she found another one in perfect condition at a second hand store.  I am so jealous.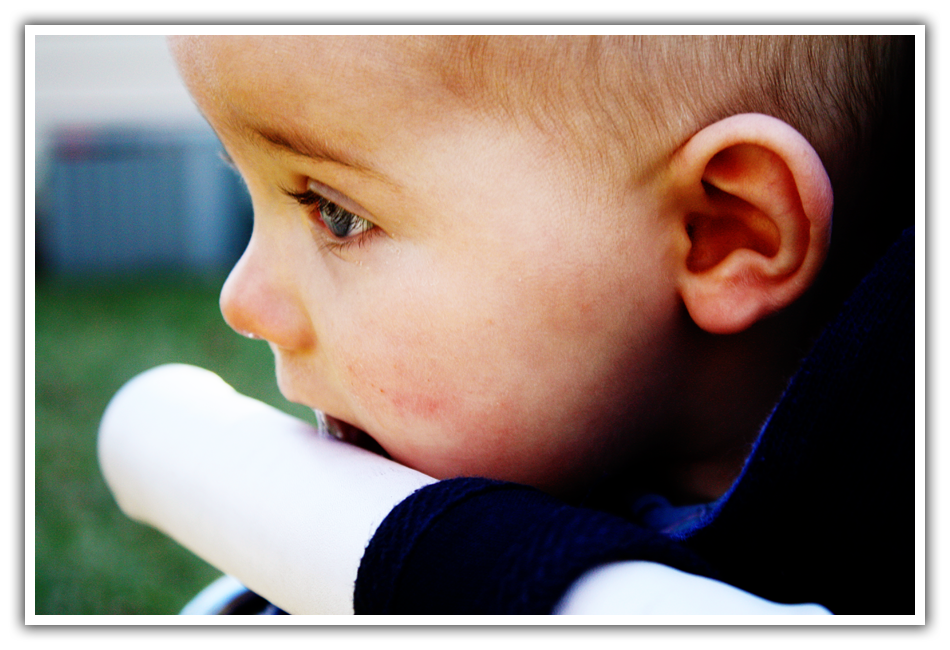 With Elijah, in the end, it's always about what he can gnaw on though.
What a cute kid.  How could I not take pictures of him all day long?  He's so smiley.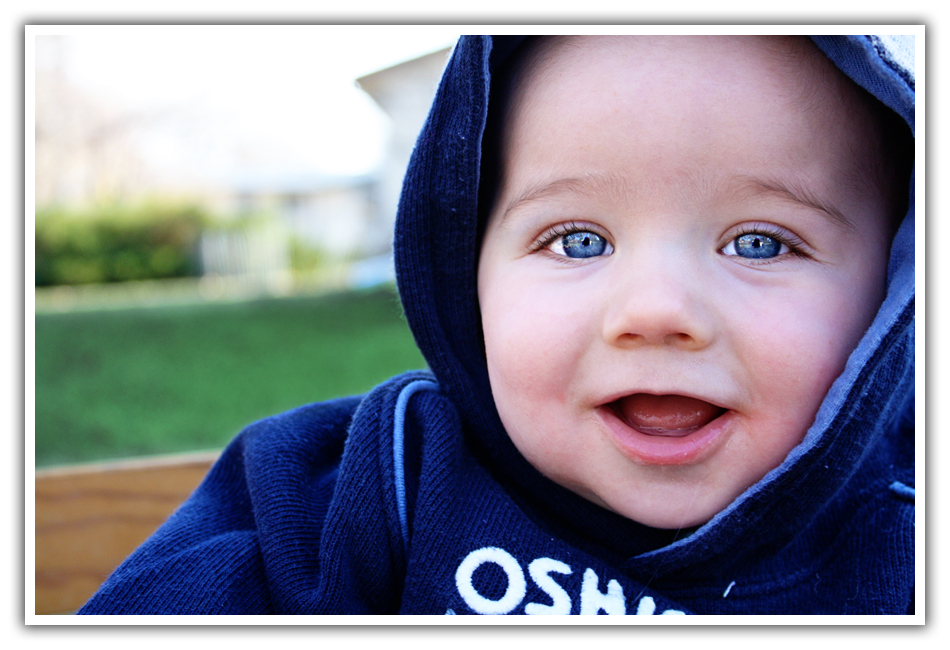 See?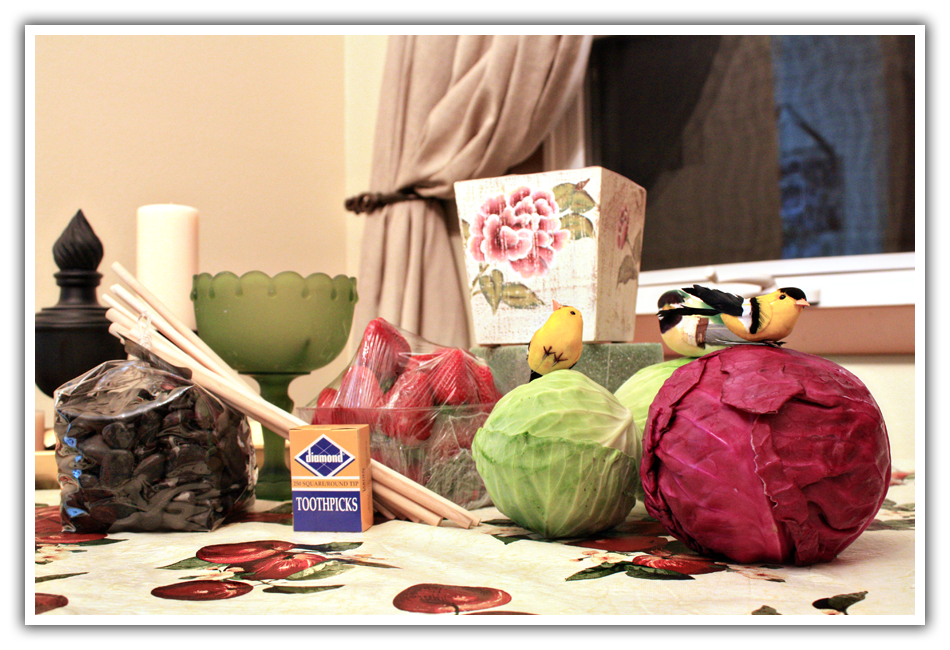 And finally, can anyone guess what all these things have in common?  Yes, No?  Well tune in tomorrow to find out.  I'm pretty excited about it.